'CROSS-BORDER SANCTIONS & AML' quoted in fDi Magazine 12/12/19
US president Donald Trump has ramped up the White House's level of economic aggressiveness, hitting both US and non-US companies alike. 
Jacopo Dettoni fDi Magazine 12/12/19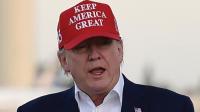 The phones of an Hamburg-based subsidiary of Iranian Bank Melli suddenly went silent in late 2018. Employees were no longer able to make calls or access the internet. Without notice, Deutsche Telekom, the German part-state-owned telecommunications services provider, had cut off the bank's phone and internet services. Just a few days earlier, the US administration had reimposed sanctions on Iran following the withdrawal from the Iran nuclear deal (known as JCPOA).
"The pressure is working," US Treasury under secretary Sigal Mandelker said as she visited Berlin at the time. She then praised "a major German telecommunications company" for cutting phone and internet service for Bank Melli "due to our sanctions pressure".
US president Donald Trump has turned sanctions into his foreign policy weapon of choice, widening the administration's sanctions programme and tightening its enforcement. That has created problems for any US or non-US company that deals with counterparts originating in what the White House deems 'rogue states'.
Hitting where it hurts 
"American companies and American investors know how to handle this, but I think the impact this is having on foreign businesses has grown significantly. There are US sanctions regimes that do have an impact on what you can do," says Matt Oresman, leading lawyer in the international public policy practice at legal firm Pillsbury Winthrop Shaw Pittman.
While US sanctions are nothing new, the Trump administration extended the number of countries targeted through a growing array of different sanctions types. Trump has used them to aggressively target Iran, Venezuela and North Korea as first-tier policy priorities, while also making the most of the Global Magnitsky Act signed into law by his predecessor, Barack Obama, to target government officials anywhere in the world on the ground of human rights violations or corruption.
All of this has resulted in a sharp increase in the number of blacklisted individuals and entities included in the Specially Designated Nationals and Blocked Persons (SDN) list compiled by the Treasury department. In 2018 alone, the SDN list saw about 1500 newly blacklisted persons and entities – 50% more than has ever been added to the SDN list in any previous single year, according to  law firm Gibson Dunn.
Indirect measures
As well as these direct sanctions, the White House also intensified the use of commercial sanctions in the form of export controls and other economic restrictions, particularly against Chinese companies on national security grounds, which are administered by the US Department of Commerce's Bureau of Industry and Security.
"These are limits on what US technology can be exported overseas," says Mr Oresman. "They are usually controlled technologies or dual-use technologies that are highly advanced or could have a military application. It doesn't just limit US companies exporting this equipment overseas; it limits European companies who integrate these technologies into their equipment, widgets or software.
"In this way, the Trump administration has not sanctioned Chinese companies directly in the traditional way like it did with Iran or Russia. In the case of [Chinese tech giant] Huawei, US companies have been limited in what they can sell to Huawei, and that also has a major knock-on effect on Huawei's global supply chain.
"Also, we have seen this recently with the Uighurs in Xinjiang, where there have been technology restrictions on the export of US technology to companies in China that are operating Xinjiang. This has become a sort of corollary to the trade war that's going on between the US and China, and [has been used] as a way to hit it in China."
Enforcement drive
As the scope of the US sanctions programme widens, historical evidence shows that US authorities are keen to enforce these programmes, even prior to the Trump presidency. US and non-US financial institutions have been under particular scrutiny. With most global crossborder transactions settled in US dollars, the White House has traditionally tried to cut off what it considers rogue states from the global financial market in order to increase their isolation.
Any financial institution found in breach of sanctions risked paying a high price. Between 2008 and 2018, the US accounted for $24.5bn of the $27bn of total fines related to the breaching of anti-money laundering (AML), know-your-customer (KYC) and, particularly, sanctions programmes, according to a research by AML and KYC solutions provider Fenergo. The bulk of US fines were levied on European-headquartered banks, which were fined a total of $18.6bn in this period. French bank BNP Paribas alone was charged $8.9bn for breaching sanctions on Iran in 2015.
The US dollar accounts for about 88% all global foreign exchange transactions, according to the Bank for International Settlements. Banks from all over the globe need to be able to access US dollars, and therefore the level of persuasion the White House can exert by threatening a bank to cut it off the dollar market is very high.
"As it was so clear when BNP Paribas was fined in 2014 – and has been the case for so many European banks in recent years – ignorance of US AML and sanctions regimes is no defence, and purporting to follow local, EU directives as being more than adequate in global terms is extremely naive," Iain Stewart-Linnhe, a global regulatory policy, capital markets specialist and academic, wrote in his 2019 book Crossborder Sanctions & AML. 
Worth the effort
Major banks such as BNP Paribas would always have an incentive to settle, no matter the cost, rather than lose access to the US banking system – as do any companies that have commercial interests in the US, as shown by the example of Deutsche Telekom.
"Given the exponential legal and compliance costs of entering, or continuing to engage with, [sanctioned countries], it is highly inadvisable to do so, unless there are critical or core commercial areas. Even so, there is no doubt that the weaponisation of the US dollar by the US means that a true global strategy involving the US cannot involve jurisdictions which include the US sanctions programme to any extent," wrote Mr Stewart-Linnhe. 
The White House's commitment to enforce its growing sanctions programme is clear. Whether the sanctions will achieve their ultimate foreign policy objectives, however, remains to be seen.
This article is sourced from fDi Magazine – original article HERE


www.fdiintelligence.com/Locations/Americas/USA/Taking-on-the-world-why-breaking-US-sanctions-is-a-no-go-area